Lighter Weight, Ergonomic Design.
Noise Reduction Technology.
We took our classic Pro model and made a number of updates that make it easier to use and more effective than ever.
Unique shape adds versatility to your massage.
Other percussive massagers don't have heat, can't be used over bones, and tend to focus on just one kind of massage. Our massagers' unique bell shape allows for more versatility than anything else on the market.
Take at home or professional massage to the next level.
Variable levels of strength allow for dynamic techniques to relieve pain.. The high to medium settings can warm tight muscles, while lower levels can break up adhesion.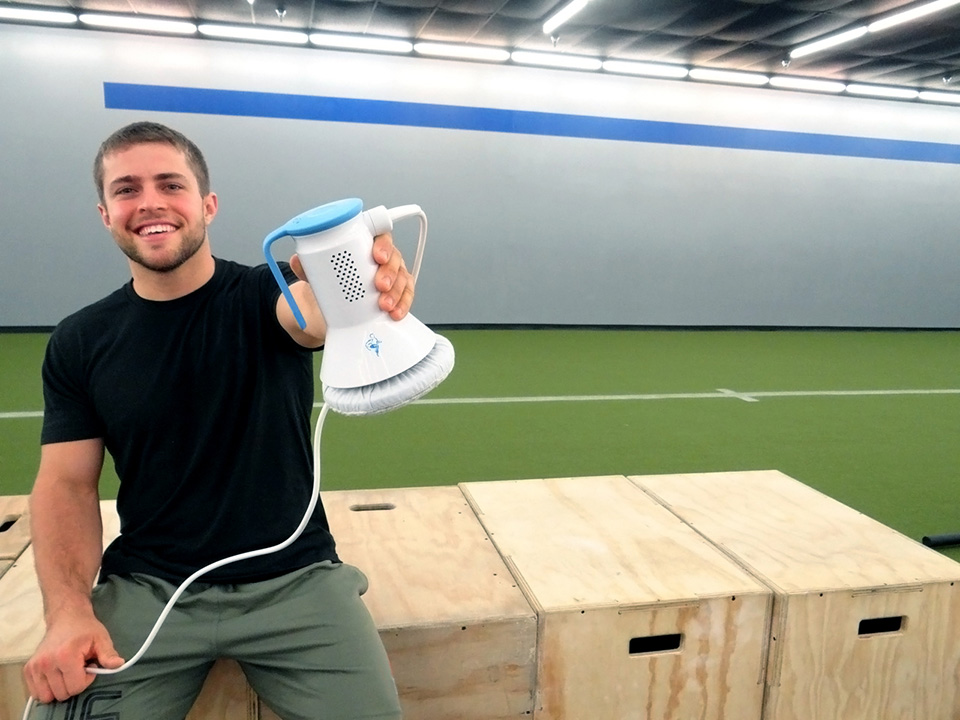 Easy for everyday use and all types of relief.
Our design allows you to treat your whole body yourself, or help clients get better results. Plus, relief goes beyond pain to improve circulation, reduce stress and anxiety and much more!
The next level up in Myobuddy® massage.
The Pro 2 is one of the best machines on the planet. Easy to use for newbies, but packing the power and versatility professionals need in a percussive massager.
Features & Specs
3 adjustable levels of strength
6″ wide massage surface area
Professional strength
Soft massage pad is safe on bones
New lightweight slender design
Reinforced and ergonomically designed handle
Noise reduction technology
Includes 1 white and 1 blue lotion bonnet
30-Day Money back Guarantee