Myobuddy® Massager Pro 2 Plus+
Our highest level massager offers a wider range of settings, perfect for athletes and professionals.
Unique shape adds versatility to your massage.
Other percussive massagers don't have heat,can't be used over bones and tend to focus on just one kind of massage. Our massagers' unique bell shape allows for more versatility than anything else on the market.
Find new ways to treat your muscles.
15 adjustable levels of strength on the Pro 2 Plus+ mean endless ways to approach the muscles. Higher to medium settings offer pain relief, warm tight muscles, while lower speeds break up adhesions. Set your levels to the exact needs of your body. Adjust levels seamlessly during your massage.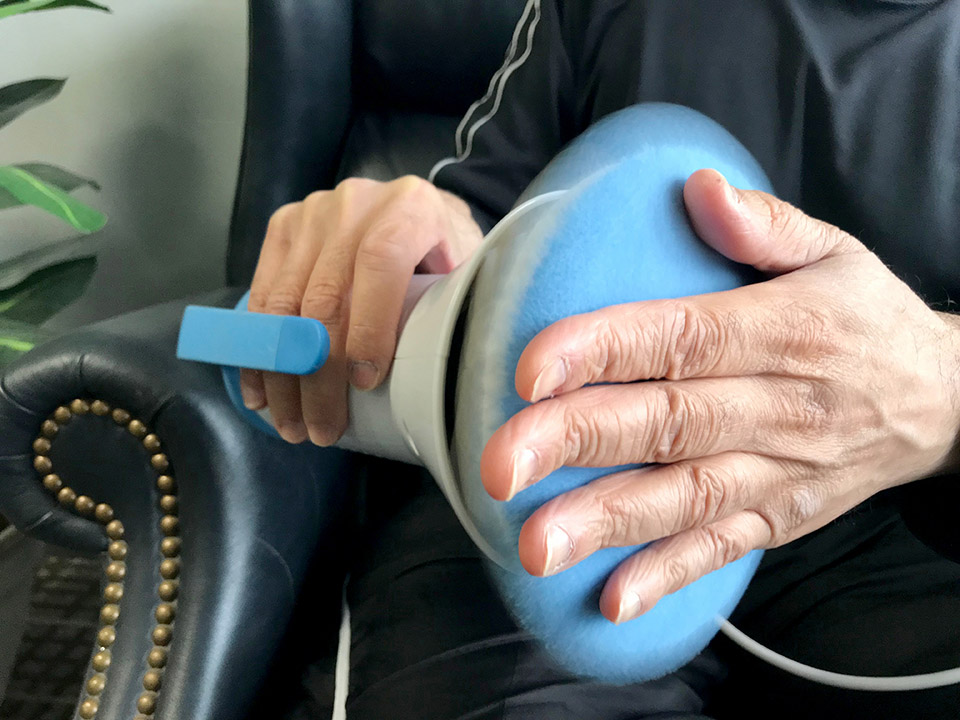 It's easier than ever to treat the muscles and feel results.
Give and receive a full body massage in 4 minutes. Treat trigger points in 30 seconds. Work on scar tissue daily. The possibilities are endless.
The pro-level percussive massager anyone can use.
The Pro 2 Plus+ is our most powerful massager yet, while remaining lightweight and easier to use than ever.
Features & Specs
15 adjustable levels of strength
Change levels without ever stopping
6″ wide massage surface area
Professional strength
Soft massage pad is safe on bones
New lightweight slender design
Reinforced and ergonomically designed handle
Includes 1 white and 1 blue lotion bonnet
30-Day Money back Guarantee
Myobuddy® Massager Pro 2 Plus+